Forum will present Data to make the Economic Case for Investment in Health
Doha, Qatar, 1 March 2016: The World Innovation Summit for Health (WISH), a global initiative of the Qatar Foundation for Education, Science and Community Development (QF), announced today the Economic Benefits of Investing in Health Forum to be presented during its 2016 conference from 29th to 30th November in Doha, Qatar.
While health continues to make the biggest contribution to sustainable development, donors and governments have scaled back investment efforts. By using evidence on the historical, macro and micro economic levels, the Forum will illustrate that investments in health must be stepped up, particularly as they have the potential to boost both personal and national income and to increase donors' profits.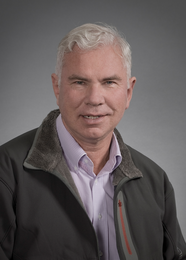 The Forum's chair Dean Jamison, Professor Emeritus, Department of Global Health at the University of Washington, said: "The recent outbreaks of Zika and Ebola-virus related disease point both to the high political salience as well as economic disruption associated with epidemic outbreaks. The ongoing levels of both infectious and chronic disease remain far greater – if less visible – burdens on society."
"National governments and development assistance agencies have recorded remarkable progress against big killers of children as well as against AIDS, tuberculosis and malaria. Yet attention is now moving away from these successful investments in many parts of the world. This Forum's purpose is to step back and undertake a careful reconsideration of the benefits of continued investments in health. Its audiences – in health ministries, finance ministries and aid agencies – should find in the report the economic evidence relevant to reflection on policy for the decade to come," he added.
Speakers will outline the benefits of transitioning from Millennium Development Goals (MDGs) to the more expansive Sustainable Development Goals (SDGs), which encompass a broader set of disease categories. Participants will also discuss the importance of moving toward domestic financing of health in low and middle-income countries and of focusing on a shift in the burden of disease toward non-communicable diseases.
The Forum will examine how investment across various sectors can reduce mortality and simultaneously boost inclusive income, presenting synthesized findings that illustrate the economic returns sustained from research and development across health industries. The conference will draw on case studies from China, Ghana and Myanmar to support parts of the findings.
Participants will argue that publicly financed health interventions and cost effectiveness have the potential to boost social welfare, presenting research on the impact of publicly financed insurance and ways to raise public financing in universal health coverage. One case study will show that in Lebanon, for example, an increase in tobacco tax has enhanced financial risk protection.
Finally, the speakers will recommend that the actionable policy implications derived from the above research should be directed towards governments as well as donors.
Egbert Schillings, CEO of WISH, remarked: "There is so much evidence that investments in people's health are critical to ending extreme poverty and reducing the enormous levels of inequality in the world today. In 2013, the Lancet Commission on Investing in Health – a team of global economic and health experts which included our Forum Chair Dean Jamison – concluded that between 2000 and 2011, better health outcomes accounted for fully 24 percent of growth in full income in low and middle-income countries. The economic return on investment in health can be as high as 10 to 1. That is good value for money anywhere! WISH will lend its voice to help make improving the quality of health systems everywhere a critical development issue, one that is essential to boosting shared prosperity."
WISH is a meeting point for thousands of high-level policymakers, academics, and professionals. It has also evolved into a key platform for the dissemination of healthcare innovation and best practices. It is closely aligned with QF's mission to reinforce Qatar's pioneering role as an emerging centre for healthcare innovation and unlocking human potential.
The WISH 2016 Summit will feature seven groundbreaking Research Forums that highlight and address some of the world's most pressing healthcare challenges. In addition to the Economic Benefits of Investing in Health, the Forums will generate interdisciplinary, evidence-based reports on topics, including Healthy Populations, Precision Medicine, Cardiovascular Disease, Accountable Care, Autism and Behavioral Insights. Internationally renowned experts will chair the Forums. For the first time, WISH will also report on its ongoing impact locally and globally on issues previously highlighted at the Summit, such as Diabetes and Patient Safety.
Besides new health policy research Forums, the Summit will feature innovation showcases from around the world that are shaping the design, delivery, and financing of care, as well as a cohort of young innovators; emerging healthcare leaders under the age of 30, whose contributions to global health deserve wider recognition.
For further information about WISH, please visit www.wish-qatar.org and Twitter @WISHQatar.
For a complete list of QF's initiatives and projects, visit www.qf.org.qa