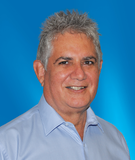 World Innovation Summit for Health (WISH) collaborates with International Diabetes Federation (IDF) to present policy report to Parliamentarians for Diabetes Global Network
Doha, Qatar, 16 June 2015 – The World Innovation Summit for Health (WISH), a global initiative of Qatar Foundation for Education, Science and Community Development (QF), has partnered with the Parliamentarians for Diabetes Global Network (PDGN), a major advocacy programme of the International Diabetes Federation (IDF), to present its Diabetes report to Parliamentarians in Australia and elevate the diabetes debate on the national policy agenda.
WISH inspires and diffuses healthcare innovation and best practice, remaining closely aligned to the vision and mission of Qatar Foundation to unlock human potential and serve to underscore Qatar's pioneering role as an emerging centre for healthcare innovation.
The rise in diabetes around the globe is one of the greatest health catastrophes the world has seen. With 382 million people now affected by the condition, which causes heart disease, stroke, blindness and death, it imposes an immense burden on health systems and national economies, and currently absorbs 11 per cent of global health spending (equivalent to QAR 2.2 trillion) .
According to the IDF, between 2013 – 2035, the countries with the highest growth in diabetes prevalence will be the UAE, Oman and Qatar . Rates in the Middle East and North Africa (MENA) as a whole will increase by 96.2 per cent by 2035 .
The WISH report, 'Rising To The Challenge: Preventing and Managing Type 2 Diabetes', revealed that Type 2 Diabetes is set to affect an estimated 10 per cent of the world's adult population (nearly 600 million people) by 2035 and calls on policymakers around the world to act to prevent the alarming rise in prevalence rates.
The report was distributed to all Members of Parliament in Australia to further raise the profile of the condition and inspire stakeholders to action.
Mr Ken Wyatt AM MP, Chair of the Parliamentary Diabetes Support Group, said: "Diabetes is fast becoming a worldwide epidemic and it is our role to raise awareness about the seriousness of the issue, promote prevention and early detection, and advocate for ways to improve care, support and management of diabetes. The WISH report puts a spotlight on this devastating illness and we are delighted to be working closely with WISH to help stem the tide of diabetes in Australia and beyond."
The report was published by the WISH Diabetes Research Forum, chaired by Stephen Colagiuri, Professor of Metabolic Health and Director of Boden Institute at the University of Sydney, at the second WISH summit, which took place in February in Qatar. The summit brought together more than 1200 healthcare leaders and policymakers from 90 countries.
Professor The Lord Darzi of Denham, Executive Chair of WISH and Director of the Institute of Global Health Innovation at Imperial College of London, said: "Combatting rising rates of diabetes should be a worldwide priority. Often, the impact of diabetes, alongside other chronic conditions, is underestimated. We must act now to prevent the disease before it becomes unmanageable for future generations. I am delighted that Parliamentarians in Australia will be reviewing our report to consider its policy recommendations, which we hope will enhance the debate and inform action on the diabetes pandemic for the benefit of populations everywhere."
To download the Diabetes report please visit www.wish.org.qa

ENDS
Notes to Editors:
For more information please contact:
Noha El Afify
WISH Communications Manager
[email protected]
About the World Innovation Summit for Health:
The World Innovation Summit for Health (WISH) is a global healthcare community dedicated to capturing and disseminating the best evidence-based ideas and practices. WISH is an initiative of Qatar Foundation for Education, Science and Community Development (QF) and is under the patronage of Her Highness Sheikha Moza bint Nasser, its Chairperson.
The inaugural WISH Summit took place in Doha in 2013 and convened more than 1,000 global healthcare leaders. Through international summits and a range of ongoing initiatives, WISH is creating a global community of leading innovators in healthcare policy, research and industry.
Together, they are harnessing the power of innovation to overcome the world's most urgent healthcare challenges and inspire other stakeholders to action.
Qatar Foundation – Unlocking Human Potential
Qatar Foundation for Education, Science and Community Development is a private, non-profit organisation that is supporting Qatar on its journey from a carbon economy to knowledge economy by unlocking human potential for the benefit of not only Qatar, but the world. Founded in 1995 by His Highness Sheikh Hamad Bin Khalifa Al Thani, Father Amir of Qatar, QF is chaired by Her Highness Sheikha Moza bint Nasser.
QF carries out its mission through three strategic pillars: education, science and research, and community development. QF's education pillar brings world-class universities to Qatar to help create an education sector in which young people can develop the attitudes and skills required for a knowledge economy. Meanwhile, its science and research pillar builds Qatar's innovation and technology capacity by developing and commercialising solutions through key sciences. Finally, its community development pillar helps foster a progressive society while also enhancing cultural life, protecting Qatar's heritage and addressing immediate social needs in the community.
For a complete list of QF's initiatives and projects, visit http://www.qf.org.qa 
For more information about Qatar Foundation please contact our press office at: [email protected]