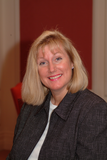 Professor Jane Reid To Lead Talks On 'Human Factors Awareness: The Foundation For Compassionate, Safe Care'
Doha, Qatar, 1 December 2015: The World Innovation Summit for Health (WISH), a global initiative of Qatar Foundation for Education, Science and Community Development (QF), will hold a webinar to discuss the high emotional burden healthcare staff members face, which organisations must take into consideration in order to promote safer health care for patients.
The webinar will take place on Thursday 3rd December as part of the 'Safer Care Accelerator' series by Leading Health Systems Network (LHSN), a WISH initiative to share best practice and inspire health systems worldwide to provide safer care for patients. The initiative is aligned with QF's mission to reinforce Qatar's pioneering role as an emerging centre for healthcare innovation while also unlocking human potential.
Professor Jane Reid, Professional Advisor to Health Education England, a public body dedicated to the improvement of the quality of healthcare in the UK, will host the webinar entitled 'Human factors awareness: the foundation for compassionate, safe care'. The webinar will also explore how the wellbeing of staff members should be taken into consideration and how organisations should help build resilience among staff members by supporting them in their care-giving role.
Participants will discuss the assertion that organisations need to factor in the human emotional needs of care givers, and assess the wellbeing of staff members, including stress levels, burnout and emotional resilience. The webinar will focus on care in England and discuss the assertion that equipping frontline staff members with skills in safety and improvement must be regarded as essential for the delivery of safe and compassionate care.
Professor Jane Reid, who is also co-chair of Learning to be Safer Expert Group, asserted: "Health innovation and improvement is a global phenomenon driven by cost containment, rights of access, universal coverage, ethics, cost-effective delivery and safeguarding those who cannot afford to pay. Contemporary healthcare is punctuated by calls for reform and safety improvement by public and governments in equal measure."
"Human factors and ergonomics, a science grounded in psychology and engineering; and the operating principle for many organisations is increasingly recognised as a solution to the current ills and financial deficit of the National Health Service [of the United Kingdom]. This presentation will explore the challenges and opportunities currently being surfaced," she added.
WISH launched the LHSN Safer Care Accelerator Programme to share best practice and inspire health systems worldwide to provide safer care for patients. The year-long programme will bring together a global network of healthcare organisations to exchange insights, experiences, and data on the topic of patient safety, culminating in the publication of a global report. So far, 18 organisations spanning six continents have joined the effort, including Hamad Medical Corporation and Sidra Medical and Research Center from Qatar.
The Safer Care Accelerator Programme is part of WISH and Imperial College London's LHSN initiative. Established in 2009, LHSN has worked with 21 health systems in 11 countries helping them to overcome the challenges they face in providing high-value care to the populations they serve. Members of LHSN compare performance relative to their peers, learn from experts and frontline implementers during webinars, and are active members in a community committed to care improvement and innovation.
-ENDS-

About the World Innovation Summit for Health:
The World Innovation Summit for Health (WISH) is a global healthcare community dedicated to capturing and disseminating the best evidence-based ideas and practices. WISH is an initiative of Qatar Foundation for Education, Science and Community Development (QF) and is under the patronage of Her Highness Sheikha Moza bint Nasser, its Chairperson.
The inaugural WISH Summit took place in Doha in 2013 and convened more than 1,000 global healthcare leaders. Through international summits and a range of ongoing initiatives, WISH is creating a global community of leading innovators in healthcare policy, research and industry.
Together, they are harnessing the power of innovation to overcome the world's most urgent healthcare challenges and inspire other stakeholders to action.
Qatar Foundation – Unlocking Human Potential
Qatar Foundation for Education, Science, and Community Development (QF) is a private, non-profit organization that is supporting Qatar on its journey from a carbon economy to knowledge economy by unlocking human potential, for the benefit of not only Qatar, but the world. Founded in 1995 by His Highness Sheikh Hamad bin Khalifa Al Thani, the Father Emir, QF is chaired by Her Highness Sheikha Moza bint Nasser.
QF's work encompasses education, research and community development. World-class universities are brought to Qatar to help create an education sector in which young people can develop the attitudes and skills required for a knowledge economy. At the same time, QF builds Qatar's innovation and technology capacity by developing and commercializing solutions through key sciences. The Foundation also works to foster a progressive society while enhancing cultural life, protecting Qatar's heritage and addressing immediate social needs in the community.
For a complete list of QF's initiatives and projects, visit http://www.qf.org.qa