World Innovation Summit for Health today launches a report on 'communicating complex health messages' as part of the prescription for improving global health
Doha, Qatar, 18 February 2015: Today the World Innovation Summit for Health (WISH), a global initiative of Qatar Foundation for Education, Science and Community Development, published a report that claims health is a complex science and cites controversy, mistrust, and low health literacy as key barriers to better health. Covering case studies from Ebola, MRSA, smoking and cancer, the report looks at the need for greater education and training for those who are designing and delivering health messages.
Research used in the WISH report shows that patients in the US have lost faith in leaders of the medical profession with a sharp decline of 39 per cent between 1964 and 2012¹, whilst trust in vaccine guidance issued from governments was at a lowly 23 per cent². To date, the Ebola outbreak has place alongside a communications catastrophe – worsened by a lack of understanding, mistrust and confusion with incidences of patients leaving quarantine clinics and doctors having stones thrown at them.
The report stresses that improving global health is not just about providing more health services, it's about not needing those services in the first place. Seemingly simple things like taking a full course of medicine, managing a healthy diet, maternal health awareness and cancer screening can all prevent the need for health services further down the line – saving both lives and money.
Communicating Complex Health Messages (CCHM) was pinpointed as an area of research by WISH at a timely and crucial crossroads in health care and communication – the rate at which we can access and spread information is increasing, our trust in sources is decreasing, competing views are common, and the media landscape is increasingly fragmented. To encourage global focus on this crucial issue WISH today presented a report led by L. Suzanne Suggs, Associate Professor at Università della Svizzera italiana, as Chair of the CCHM Forum.
Over the past year Suzanne Suggs has led a multidisciplinary team of distinguished experts, drawn from multiple sectors and settings around the world to research and provide recommendations to improve the effectiveness of health messaging and translate that knowledge to action. The report describes a wide range of health communication issues such as trust, relevance, accessibility, channels, opposing views and volume along with innovative solutions including a three-step framework for effective communication and three suggested 'enablers'.
Suzanne Suggs said: "The gap between the health we have and the health we could have is not solely a failure of knowledge. It is a failure to share the knowledge that exists, and translate it into action. Whether we want to maintain and improve health, contain immediate public health crises or respond appropriately to ill health, the messages we send and receive play a critical role. The recommendations stemming from our research aim to improve heath communication around the world. We provide a structure for communicators to follow, resulting in messages that are initiative, personally relevant and impactful."
Professor The Lord Darzi of Denham, Executive Chair of WISH, said: "Communicating such messages effectively is not an easy task. While the health challenges we face are great, we have more tools and more knowledge at our fingertips than ever before. Today's report sets out a framework to aid policymakers in prioritising this often over-looked healthcare issue and to guide them in designing and delivering simple messages in an increasingly complex world. Our hope is that policymakers will adopt and implement the proposed communications framework as a result of this unique and timely report."
Participating in the WISH Communicating Complex Health Messages panel discussion, Her Royal Highness Princess Dina Mired, Director General of the King Hussein Cancer Foundation (KHCF) of Jordan, said: "I believe this Forum comes at a crucial time as this healthcare topic has long been overlooked. This gathering will address an important topic in healthcare and will highlight the impact of successful communication to reach diverse stakeholders and empower them to take action and protect their health. With the evolution of technology, I believe we all must continue to assess and evolve our communication strategies to deliver life-saving messages to our communities."
HRH Princess Dina continued: "I have found that health communication is not high on our priority list in our region due to the political and economic issues dominating public conversations. This is why I am really happy to be part of this important panel to help catalyze efforts in catching up with communicating complex health messages that are relevant to our communities through effective tools that empower the public to take charge of their health and wellbeing."
Communicating Complex Heath Messages (CCHM) is one of eight reports being presented at the 2015 WISH Summit taking place in Qatar, where leading international health experts are joining an influential community of heads of state, government ministers, academics, clinicians, policy makers and business leaders have met to discuss innovative solutions to some of the most pressing global health challenges.
As well as CCHM, WISH will publish reports on Dementia, Diabetes, Delivering Affordable Cancer Care, Patient Safety, Universal Health Coverage, Mental Health and Wellbeing in Children and, Maternal and Newborn Health.
WISH is spearheaded by Qatar Foundation to inspire and diffuse healthcare innovation and best practice. It remains closely aligned to the vision and mission of QF to unlock human potential and reinforces Qatar's pioneering role as an emerging center for healthcare innovation.
Watch Suzanne Suggs introduce her research- http://www.youtube.com/watch?v=ONguMEUb-Mw. To download the reports, please visit www.wish.org.qa.
¹ – Blendon RJ, Benson JM, Hero JO. Public trust in physicians – US medicine in international perspective. New England Journal of medicine. 2014
² – Freed G, Clark S, Butchart A, Singer D ad Davis M. Sources and perceived credibility of vaccine safety information for patients. Pediatrics. 2011
ENDS
Notes to Editors:
For more information please contact:
Noha El Afify
WISH Communications Manager
[email protected]
+974 7768 6624
Communicating health messages: a framework to increase the effectiveness of health communication globally
THE REPORT'S FOCUS
The messages we send and receive are critical to creating better health for all – whether that means responding appropriately to ill health, maintaining and improving health or containing immediate public health crises.
There are many complexities linked to health and communication – from the role played by ever-changing technology and the declining trust in traditional information sources, to low education and health literacy, the media's influence on public understanding and the politicization of health messaging.
The report acknowledges that effective communication alone cannot solve our global health issues, but it can play an important part in bridging the gap between what we know, what we say and what we do in health policy and health delivery.
REPORT INSIGHTS
The report aims to support both policymakers and those on the front-line to design and deliver more effective health messages. Based on a robust, evidence-based framework for message development it offers a practical, generalizable and scalable process for communicating a range of health issues in diverse settings. The report's recommendations put the individual at the center of health and health communication and thus make communication more relevant.
The framework has three phases: Assess, Do and Describe (ADD), taking communication from its inception to its evaluation. Adoption of the framework is the report's recommendation, alongside three key enablers to make the goal of effective communication a reality:
Make funding of communication conditional on designing it using the evidence base
Health organizations to have a Chief Communication Officer at board level
Build capacity through communication skills training and education
The framework's utility is demonstrated through case studies on smoking, obesity, maternal and child health, cancer detection and infectious disease control in crisis situations.
Complexity in communicating health is leading to harmful, unhealthy outcomes that threaten broad, even global consequences. While all health is complex, the communication about health should not be.
THE FORUM CHAIR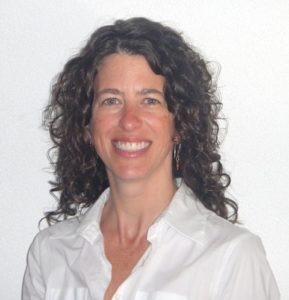 L Suzanne Suggs, PhD, MS, CHES
Associate Professor of Social Marketing and Head of BeCHANGE Research Group, Institute for Public Communication at the Università della Svizzera italiana, Lugano, Switzerland
L Suzanne Suggs, PhD, MS, CHES, is an Associate Professor of Social Marketing and Head of the BeCHANGE Research Group, Institute for Public Communication at the Università della Svizzera italiana, (USI), Lugano, Switzerland. Her principal research focuses on health behavior social change using Information and Communication Technologies (ICT) and innovative communication strategies. Her endeavors also relate to how to use this research in order to improve health status, health outcomes, and health policy.
Prior to joining the faculty at USI, she was Assistant Professor in the Graduate Program in Health Communication, Department of Marketing Communication at Emerson College, and Adjunct Assistant Clinical Professor in the Department of Public Health and Family Medicine at Tufts University School of Medicine in Boston, Massachusetts. She is a co-founder and board member of the European Social Marketing Association and is on the Editorial Review Board for the Journal of Health Communication.
About the World Innovation Summit for Health:
The World Innovation Summit for Health (WISH) is a global healthcare community dedicated to capturing and disseminating the best evidence-based ideas and practices. WISH is an initiative of Qatar Foundation for Education, Science and Community Development (QF) and is under the patronage of Her Highness Sheikha Moza bint Nasser, its Chairperson.
The inaugural WISH Summit took place in Doha in 2013 and convened more than 1,000 global healthcare leaders. Through international summits and a range of on-going initiatives, WISH is creating a global community of leading innovators in healthcare policy, research and industry.
Together, they are harnessing the power of innovation to overcome the world's most urgent healthcare challenges and inspire other stakeholders to action.
Qatar Foundation – Unlocking Human Potential:
Qatar Foundation for Education, Science and Community Development is a private, non-profit organization that is supporting Qatar on its journey from a carbon economy to knowledge economy by unlocking human potential for the benefit of not only Qatar, but the world. Founded in 1995 by His Highness the Father Emir Sheikh Hamad Bin Khalifa Al Thani, QF is chaired by Her Highness Sheikha Moza bint Nasser.
QF carries out its mission through three strategic pillars: education, science and research, and community development. QF's education pillar brings world-class universities to Qatar to help create an education sector in which young people can develop the attitudes and skills required for a knowledge economy.
Meanwhile, its science and research pillar builds Qatar's innovation and technology capacity by developing and commercializing solutions through key sciences. Finally, its community development pillar helps foster a progressive society while also enhancing cultural life, protecting Qatar's heritage and addressing immediate social needs in the community.
For a complete list of QF's initiatives and projects, visit www.qf.org.qa. For more information about Qatar Foundation, please contact our press office at: [email protected]